Managing Partners: – Mr. and Mrs. Shinde
Mr.Vishwas Ganpatrao Shinde has always been passionate about fitness. He started going to a gym at a young age of 10 to 11 years and by the time he went to college he had taken up the sport of body building competitively. In 1985, feeling confident he entered Mr. Jr. Mumbai competition and won the title. Later, he went on to win the title of Junior Maharashtra Shri and Mr. Junior India in the year 1987. Also, he was the Gold medalist of All Indian University contest.
After receiving this success he started thinking of making a career out of his passion subject. This lead to opening up of Vishwas gym, 300 square feet gymnasium with modern amenities and upgraded fitness equipment in Kanjurmarg area in the year 1988. This Gym went on to become very popular in the vicinity and was a success. It increased Mr. Shinde's confidence.
In the year 1994, he married Mrs. Jyotsna and then opened his second gym in Borivali West, by the name of "Prime Physique" Mrs. Shinde too was a fitness enthusiast and quickly learned the knacks of running the gym successfully. Mrs. Shinde has also played the role of fitness director for two consecutive years for Femina Miss India contestant and has done multiple certifications in fitness.
While, Mr. Shinde looked after the operations and expansion of the gym, Mrs. Shinde took charge of HR administration and finance. As "Prime Physique" gained popularity and become a successful business venture the couple decided to set up their second "Prime Physique" gym in the year 1999 in Borivali East.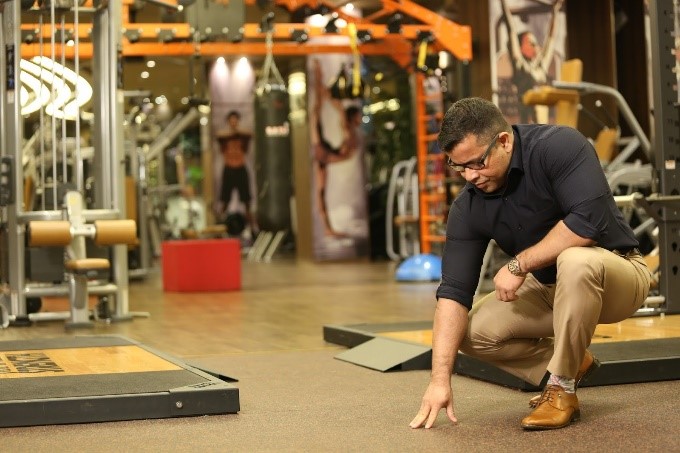 The passion with which the businesses were taken care of caused them to flourish which created a need to try something bigger.
These lead to the opening up of their first " Talwalkar's" franchise in the year 2002, in Vashi it was a very modern setup spread over  5,500 sqft. Renowned people from the industry used to come to see the setup, this is how popular it had become. After this, there was no looking back.
The couple started a stream of setting up gyms. Ramdaspeth, Nagpur was established in 2005, Byramjitown, Nagpur started in 2008. In the year 2010, two gyms were set up back to back in Navi Mumbai: Koparkhairane and Kharghar. Post this, they partnered with Talwalkars in the year 2013 and opened up gyms in Airoli, Nanded and Jalgaon.
With more than 35 years of experience in running gyms and 40 years in the fitness industry Mr. Shinde decided to establish his own brand in the fitness industry and hence "Oneabove Fitness" originated having a strong foundation of knowledge of industry and fitness, passion, dedication and sincerity. The name itself explains the business "Oneabove Fitness". A new gym was set up under this brand in 2017 in Nerul and on 1St April 2018 the franchise was surrendered and all establishments were branded as "Oneabove Fitness".
Oneabove Fitness was readily and happily accepted by all patrons of the gym and they gaves their full support to the newly established brand.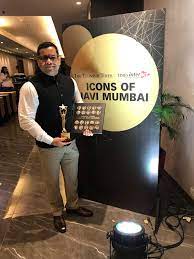 With the new success under their belt, they went on to open a 12000 sqft. branch in Borivali West in the year 2019. The branch had the finest exercise equipments and all world class amenities like group activity studio, fully equipped cardio section, spa etc. However, within a couple a months the pandemic hit and the branch couldn't take off.
But soon after the lockdown was opened up, it started to scale up the success ladder and today it has become the most sought after gym in Western suburbs.
After things opened up after the pandemic, Mr. and Mrs. Shinde along with their team went on a war footing to get all seven branches to commence operations and facilitate  smooth running for their patrons.
Also, they opened up a most exclusive gym in October 2022 in Andheri Lokhandwala. This 20,000 sqft. property has the best of equipment's, many of them arriving for the first time in India. A huge spacious gym floor with the openness and greenery it has become a dream of gym goers. This branch has within a couple of months become a favourite of several Bollywood celebrities, international bodybuilders and athletes, and many famous personalities of the city.
Overall, it has been a success story filled with a lot of determination till date. Along with all this factors Mr. and Mrs. Shinde have always been humane while dealing with their employees, as even during the trying phase of Covid-19 there have been no layoffs by the company in any of its branches. The company has employees as old as 20 years in service. Mr. and Mrs. Shinde are very ambitious about their future plans in this industry and dream to open 25 top end branches all over India. They have always believed that the location of the gyms and its equipment's play a major role in making it successful.
Mr. Shinde is looking to renovate his Kharghar branch, he owns the place on Utsav Chowk, which is one of the busiest and central location in Kharghar. This property is spread over  2 floors, only one of it was functional so far but now he want to make both the floors operational as Kharghar has now become an attractive residential area with lots of high-end apartment towers. His vision is to create such a gym on this 12,000 square feet property that it will become a landmark in the industry. He aspires to source the best of equipment's from all over the world and set up a world class ambience here. It will also have activities like Pilates, Spin Cycling, Zumba , Yoga etc.
Over the years, Mr. Shinde has observed that the number of people going to gyms is steadily increasing specially, after Covid- 19 people are very particular about taking care of their fitness. There are a lot of surveys that shows that gym population is growing steadily.
Lastly, this company led by Mr. and Mrs. Shinde has everything necessary to open a gym and make it a success.